Everything You need. All Right Here
Short term business and vacation rentals in Los Alamos downtown.
From $96 PER NIGHT (applicable taxes apply)
GOVERNMENT RATES for LANL new hires, business travelers, and all stays 5 days or longer
Each flat has two bedrooms, 1.5 or 2 bathrooms
Fully Furnished with exceptional attention to all you might need
Full Kitchens, equipped for the real chef
Washer/Dryer in the units
Free: Utilities, WiFi, Internet TV, parking
All amenities of downtown within a quick walk
5-8 minutes to LANL, 2-3 min to Smith grocery store
Some information for Summer students
We receive a lot of inquiries from Summer students. Summer housing market is extremely tough in Los Alamos. Unfortunately, we do not rent rooms, and don't offer monthly discounts.
For affordable housing you can try a Facebook group "Rentals in Los Alamos and White Rock" (you probably already did), airbnb.com and craiglist.com. On Airbnb, even if the monthly rate is not posted, you might be able to negotiate it, but expect a higher prices than average. The demand for housing is high in summer. You can also ask your LANL mentor if he knows anybody who has a spare room. People may be willing to rent a room to help out a student.
If you won't be able to find anything in Los Alamos, check out the surrounding areas: El Rancho, Espanola, Pojoaque, Santa Fe, Jemez. In these areas you can find more affordable options. You can find a house on Airbnb and ask the owner if he will consider renting it for the summer to a group of students (have your references ready). If you don't have a car, FB group "Rentals in Los Alamos and White Rock" is a good place to find a roommate who does. There are also buses...
Bus routes to Los Alamos from Santa Fe and Espanola are designed with LANL commuters in mind, and allow to make it to work on time. LANL also has a free taxi service for transportation around the LANL (667-TAXI).
If everything else fails - there are nice camping sites around Los Alamos and nearby. Chances are, you'll meet other temporary homeless LANL people there and might even develop some life long friendships :) Before making plans to spend a summer there, check how long you are allowed to stay at each camping site. Free showers are available at the LANL wellness center, small laundromat is at the Film Festival.
We hope you will find a summer housing that works for you! It's tough, but we've never met a homeless student in LA, somehow, eventually, everybody finds a place!
Our comfortable, fully furnished two bedroom properties are a perfect home away from home for LANL new hires, business travelers, guests of town, and anybody who needs a comfortable, home-like place for a few days or a few months. W
e accept checks, credit cards, paypal, venmo.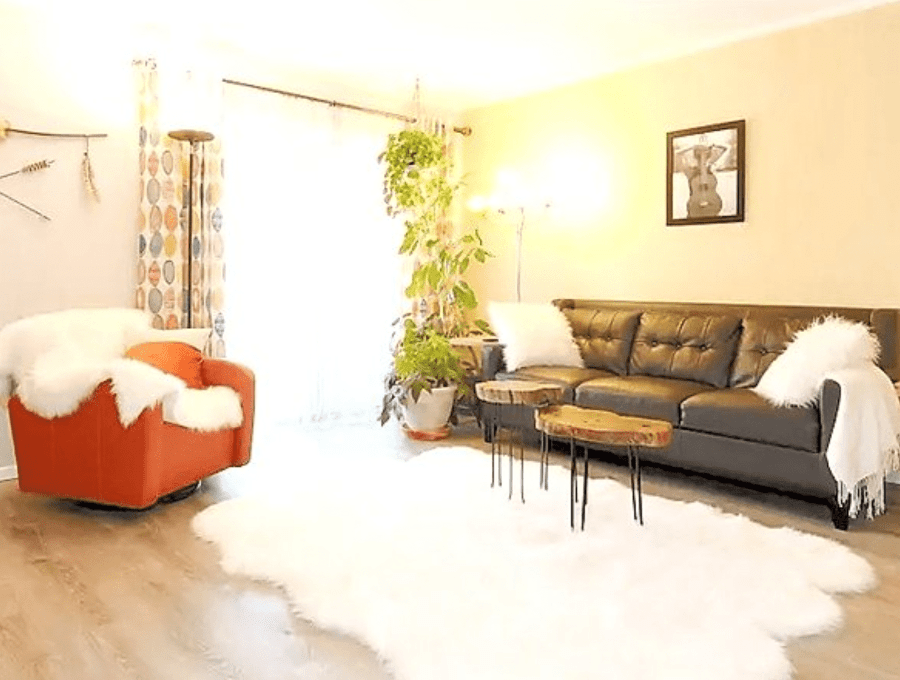 Availability calendar for 2BR/2BH condo: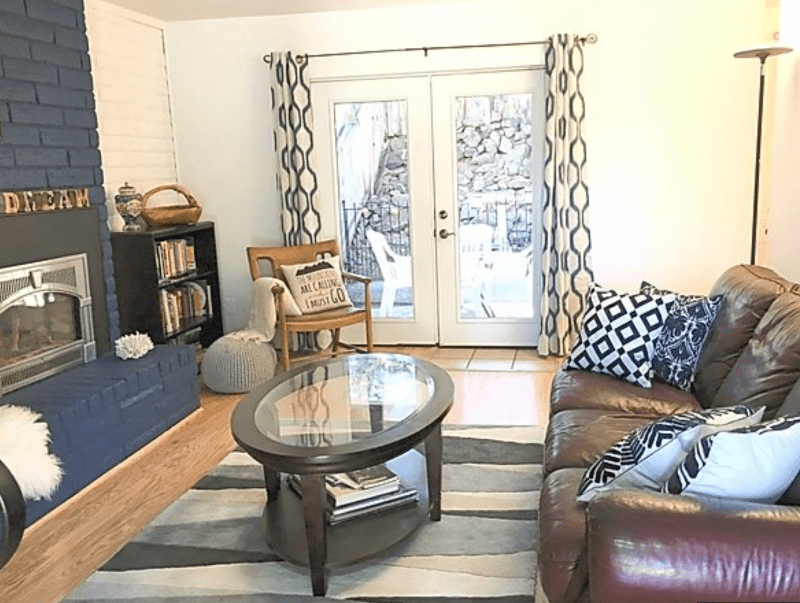 Availability calendar for 2BR/1.5 BH Townhouse C: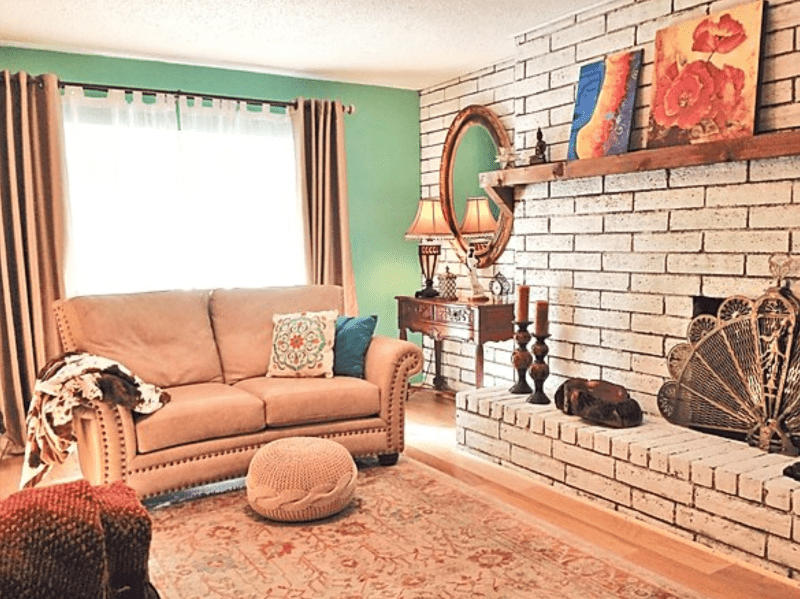 Availability calendar for 2BR/1.5BH Townhouse B:
If the dates you are looking for, are unavailable, please feel free to e-mail us, and we'll be happy to notify you of any cancellations. Like many other good things in life, cancellations often happen unexpectedly :)

"Our family of 4 has stayed in all 3 of Olga's condos while we waited to move into a house. Every single place was spotless. We stayed 2 months, things happen. When there was an unexpected problem it was handled promptly. If you are considering these condos, consider yourself lucky to get one. We stayed in the hotel for 3 weeks and looked at every other short term rental possibility, Olga's condos were a hidden gem for our family. I've stayed in many Airb&b's and none were as clean, well maintained and stocked as these.
Olga thinks of everything for you and has it all ready with no fuss, she's amazing. Wish she had more condos, her hospitality is, without exception, the best in town."
Amy, Los Alamos
"We had a fantastic stay at Olga's place, and we couldn't be any happier. The condo was clean, well maintained, practical and very well stocked with amenities. We had all the paper products we needed for our 2 1/2 week stay. The bathrooms had all sorts of shampoos, soaps, cleaning supplies, ibuprofen, bandaids and you name it. The second bedroom had a computer desk which was great for working remotely. The master bedroom had a very comfortable Tempurpedic bed. The condo was centrally located in Los Alamos. We could walk to the grocery store, hiking trails and museums. Best of all, though, is that Olga is just an amazing host. She clearly has a gift for hospitality and really seemed to enjoy doing everything possible to give an amazing stay. Communication was quick and she gave us all sorts of information about the area. She hooked us up with local hiking groups. She was very diligent to make sure we had everything we needed to make ourselves at home. Just a great experience for us." Lisa, Illinois
"I have been extremely fortune to have been able to stay with Olga on numerous occasions (5 times and counting!) and I have nothing but good things to say about her and her homes.
Her homes are all very clean, well stocked with all the amenities you could want, and most of all comfortable. Her bathrooms have a wide variety of soaps, shampoos, towels, hair dryers, etc. Her kitchens have various tools, coffee makers, rice cookers, modern cookware and devices, etc. Her bedrooms are stocked with comfortable mattresses, amazing pillows, soft blankets and plenty of extra bed sheets, etc. It is obvious that she cares very much for her guests and is very thoughtful in designing and stocking her homes.
On top of that, Olga and her husband are extremely approachable, understanding, and easy to talk to. They always respond very quickly and go the extra mile to make sure you have what you need to live comfortably.
I would HIGHLY recommend staying with Olga if you have a chance. I travel fairly frequently and she is by far the best host I have ever had the pleasure of dealing with." Brandon, CA


All our properties
are
conveniently located in downtown area, close to LANL (5-8 minutes driving to the badge office), within easy walking distance to dining, shopping and entertainment of
downtown,
close to Smith grocery store (1-3 minutes driving), and offer easy exit to Santa Fe.
Our accommodations are thoughtfully designed with your comfort in mind and have everything you need to make your stay comfortable
. To view the list of amenities and furnishings included, please visit the Amenities tab.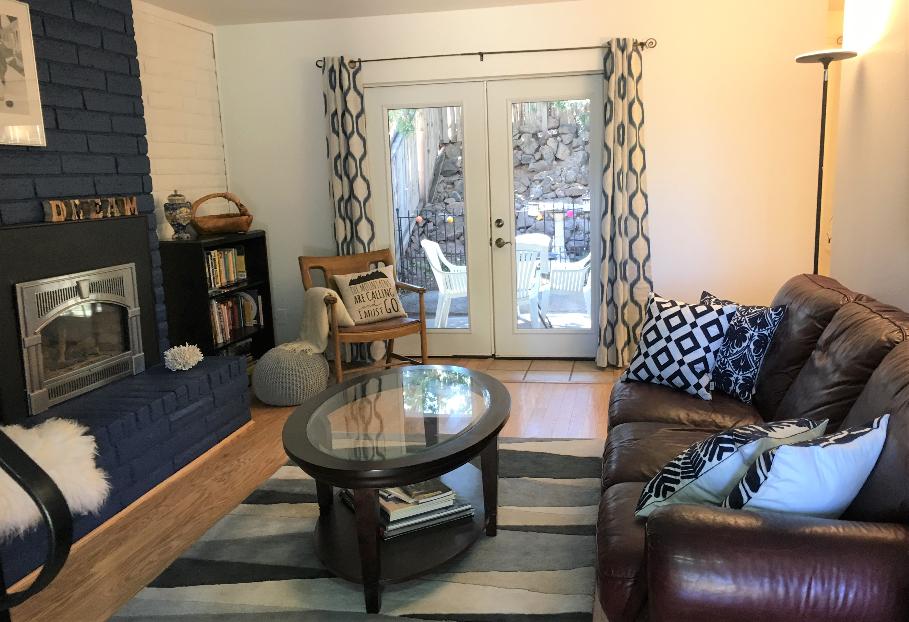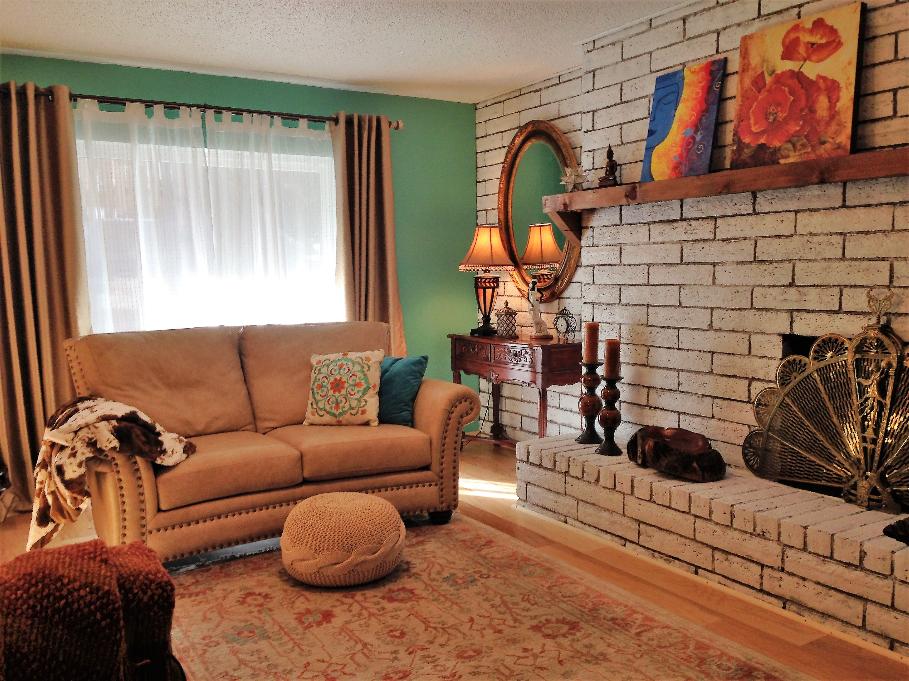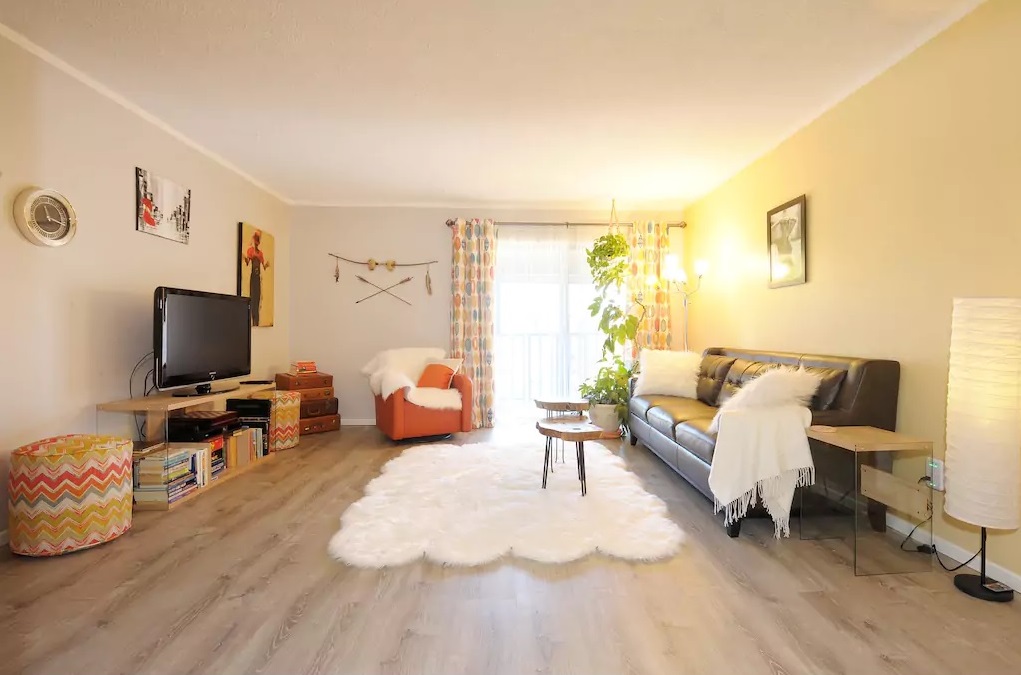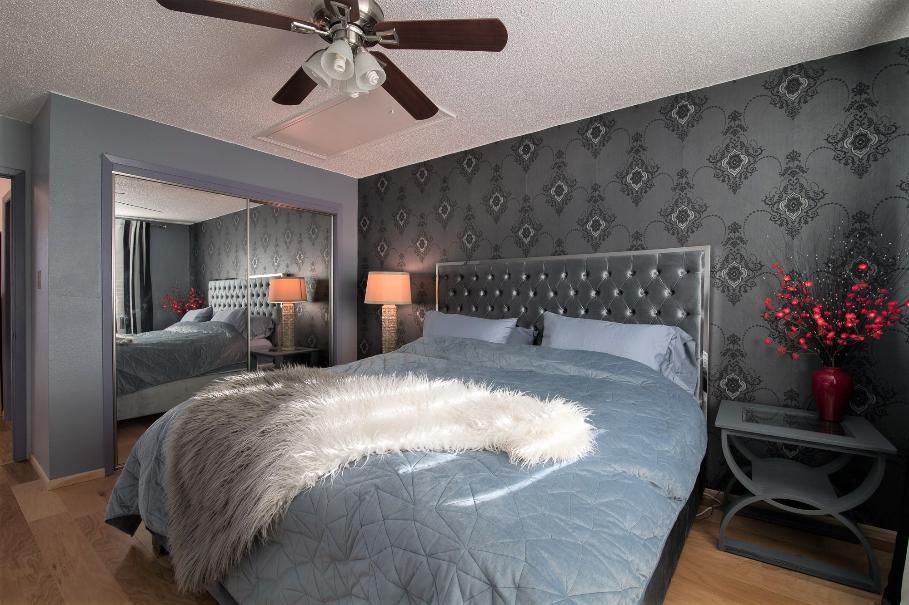 Many of our guests mention that our properties feel like home. We enjoyed designing them, and always look for more features to make them even more comfortable. It's a never ending process, but we love it! :)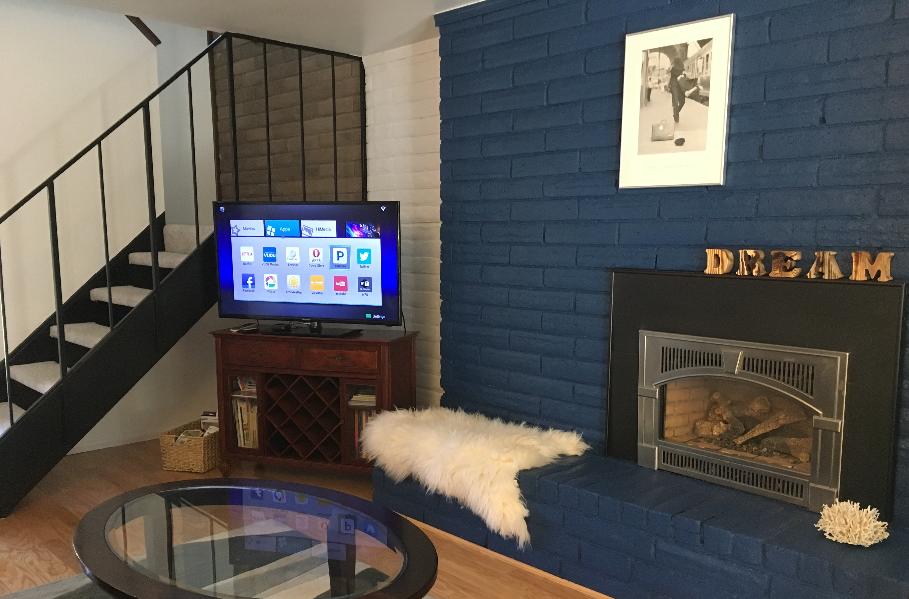 Our kitchens are very much like the kitchen you have at home. We've included health friendly cookware in each of them, but also have traditional non-stick cookware for those who likes them. They have everything you need to cook a real meal. And if you need some small appliance that is not included with our standard equipment, usually we can bring it for you as well. Our cupboards accumulated a collection of spices from our guests, quite often our guests also
leave extra food in the fridge. Feel free to use whatever inspires you, but please check the expiration date.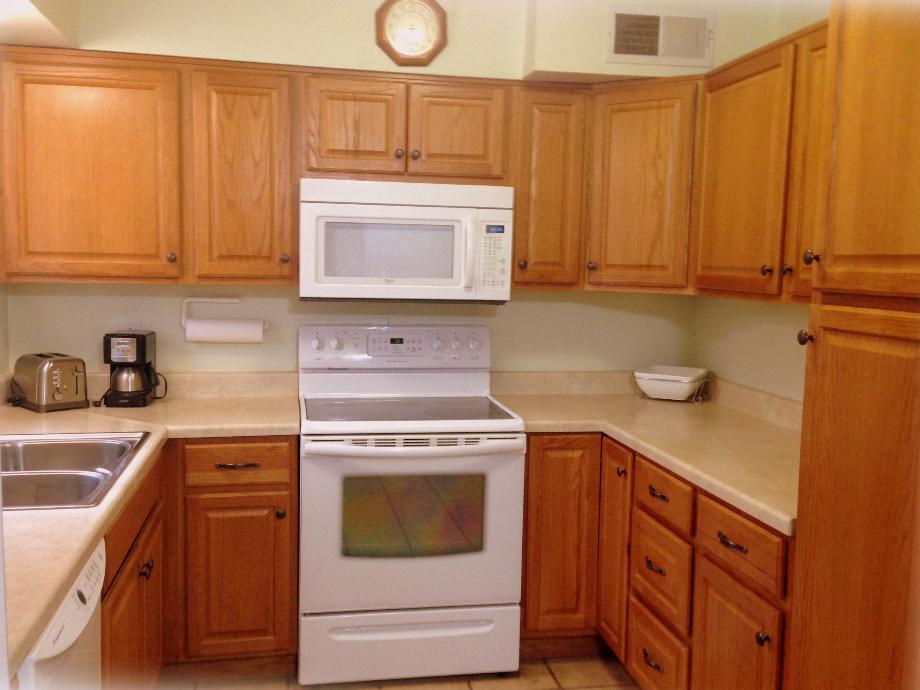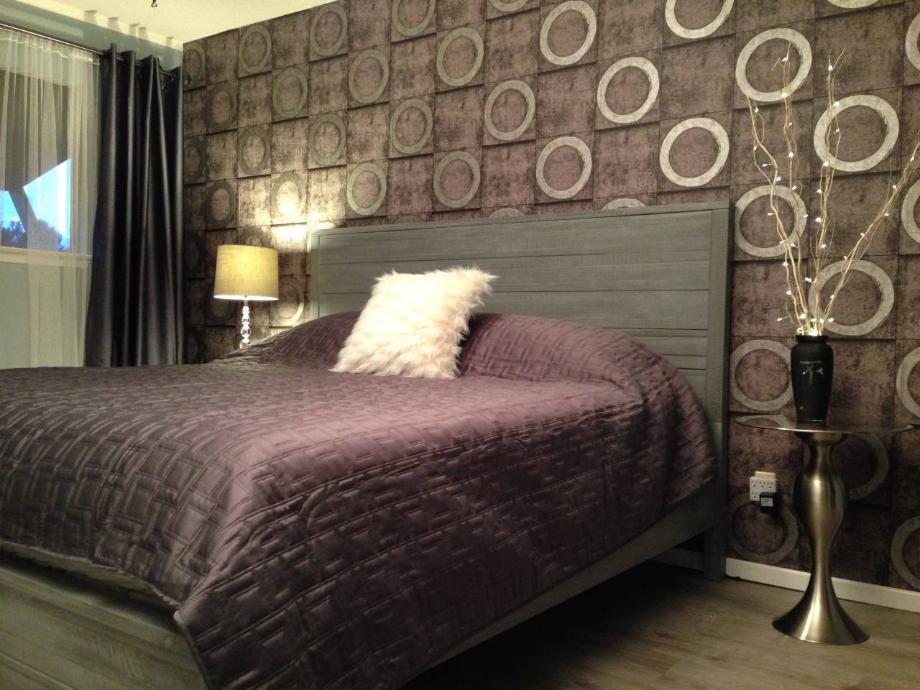 We care about our guests with sensitivities, and always use unscented, dermatologists and pediatricians recommended detergent for all bedding, towels, bath robes. We are health and environmentally conscious and use "Green", non-toxic cleaning solutions whenever possible. We don't use fabric softener and dryer sheets as they are harmful to Your health and to the environment. We stock our baths with natural bath products in addition to traditional ones. If you have sensitivities that need to be addressed, please let us know, and we'll try to accommodate them.

We loved designing restful, comfortable places that feel like home. We hope that you will enjoy them. Prior to making your reservations please have a look at BEFORE YOU BOOK page. There we answer FAQs and explain how booking with us works. When sending us an inquiry, please include the dates of your stay, as well as the number of people and pets staying with you. If you are not booking us on airbnb (airbnb links: Townhouse C, Townhouse B, Condo), we request a $250 deposit to hold your reservations. Reservations are paid upon arrival.
If you have any questions, please feel free to get in touch, we'd love to hear from you!
E-mail us at LosAlamosHome@gmail.com or text or call Olga at 505-310-4181 (the same number is on WhatsApp and Viber)
Hope to see you at one of our properties!

Copyright 2016-2020 LosAlamosFlats.com