2 bedrooms, 1.5 bathrooms, 1140 sq.ft. Fenced backyard, furnished patio with a grill. King bed in Master bedroom, 2 twin beds in the second bedroom.
The two bedrooms and a full bath are located upstairs. The living room, kitchen, washer/dryer, and a half bath are downstairs. The living room opens to a fenced, furnished patio. Two portable a
ir conditioners and ceiling fans keep home comfortable in summer.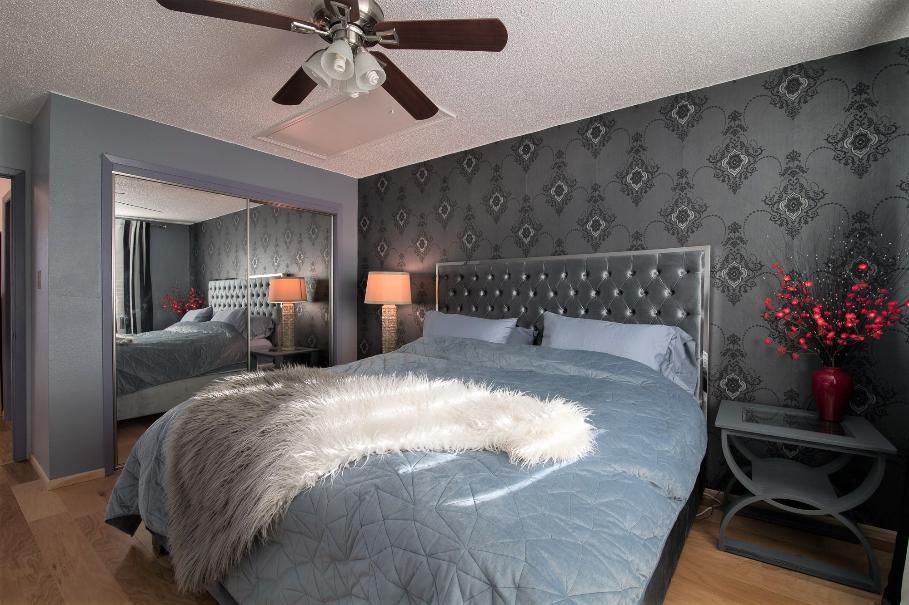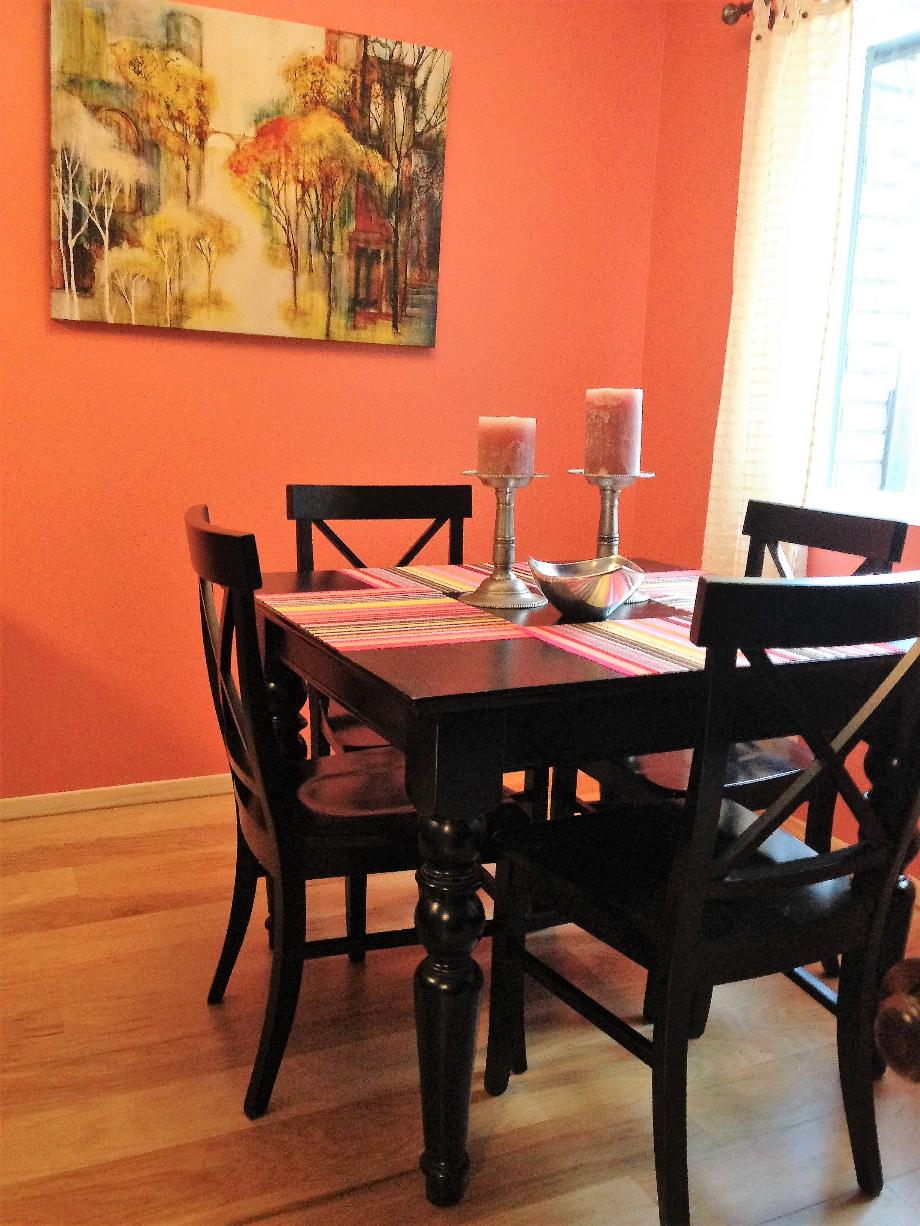 With lots of space this 1,140 SF townhouse has everything that makes you feel at home: a cozy living room, spacious bedrooms, large kitchen, private furnished patio, books, art on the walls.
The property is conveniently located close to LANL and downtown, and has off street parking directly in front of the unit. It also offers an easy exit to Santa Fe! Most of the units in the complex are occupied by LANL employees, offering a safe, family friendly environment. Townhouse B is located right next to the unit C, which we also rent short term.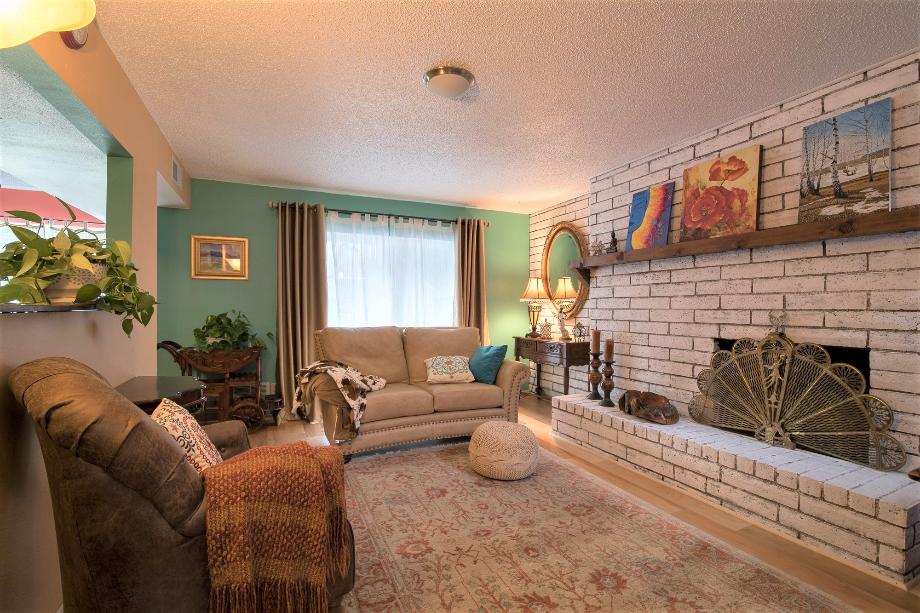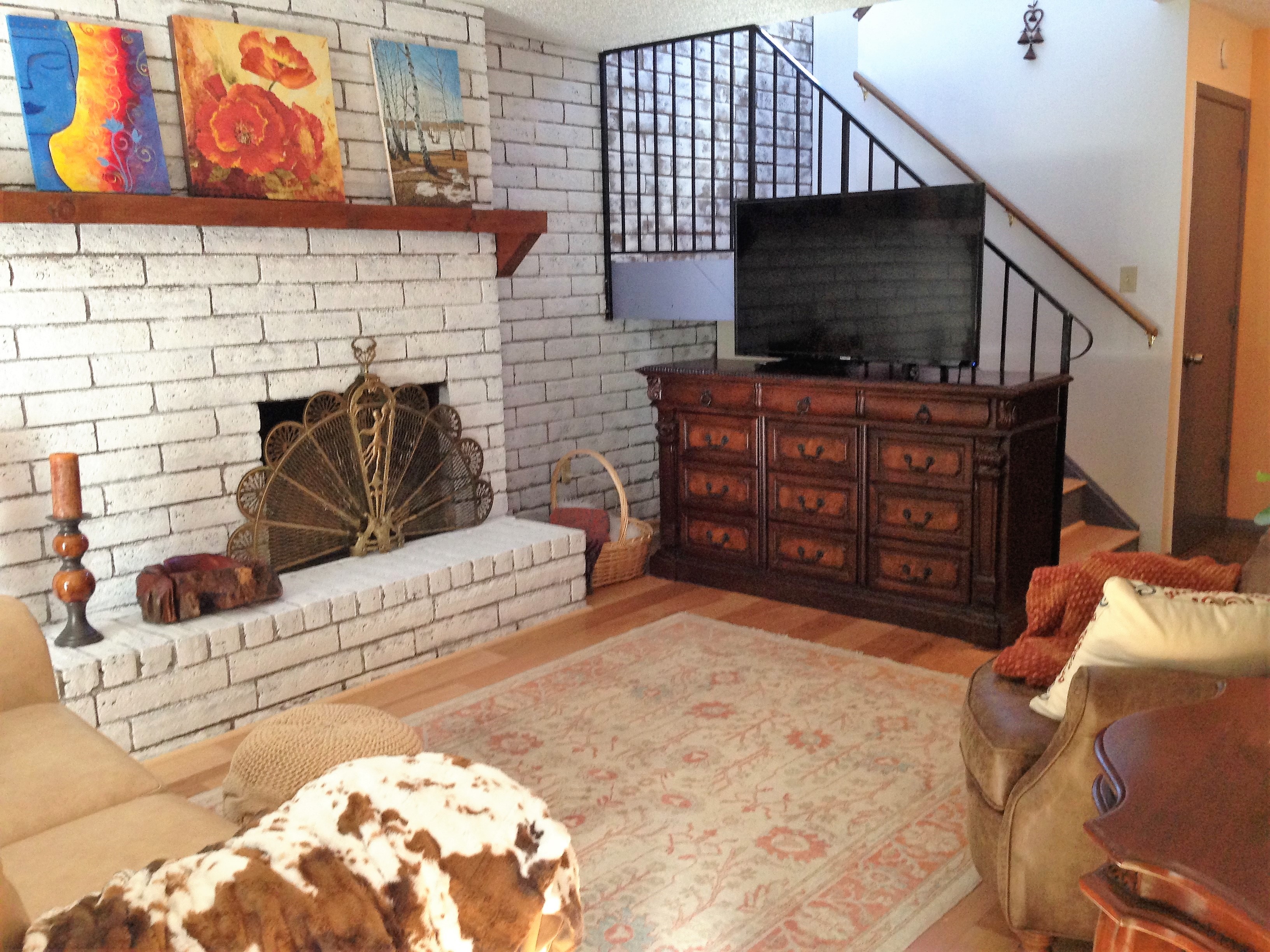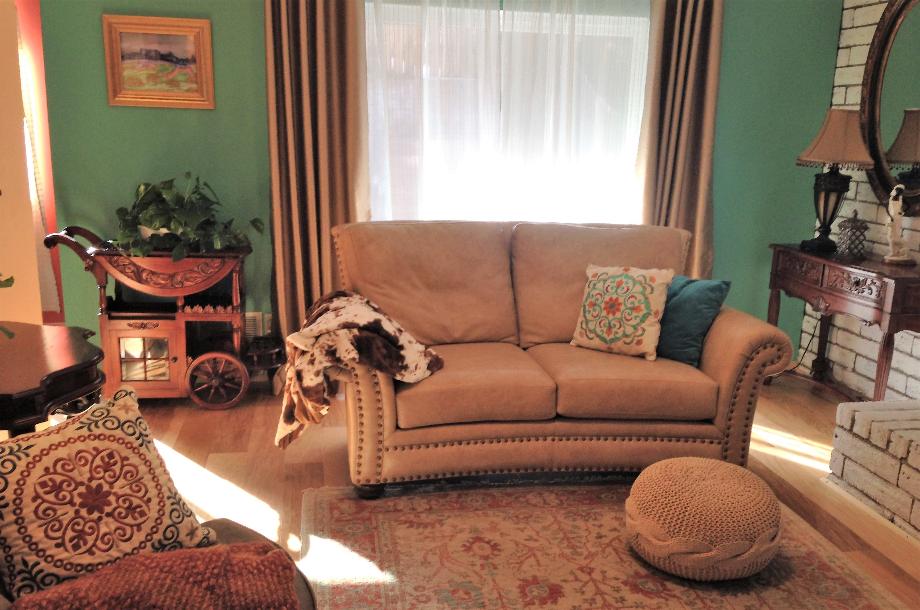 The full kitchen comes fully stocked with the essentials for cooking a real meal. It is complete with a refrigerator, stove/oven, microwave, coffee makers, toaster.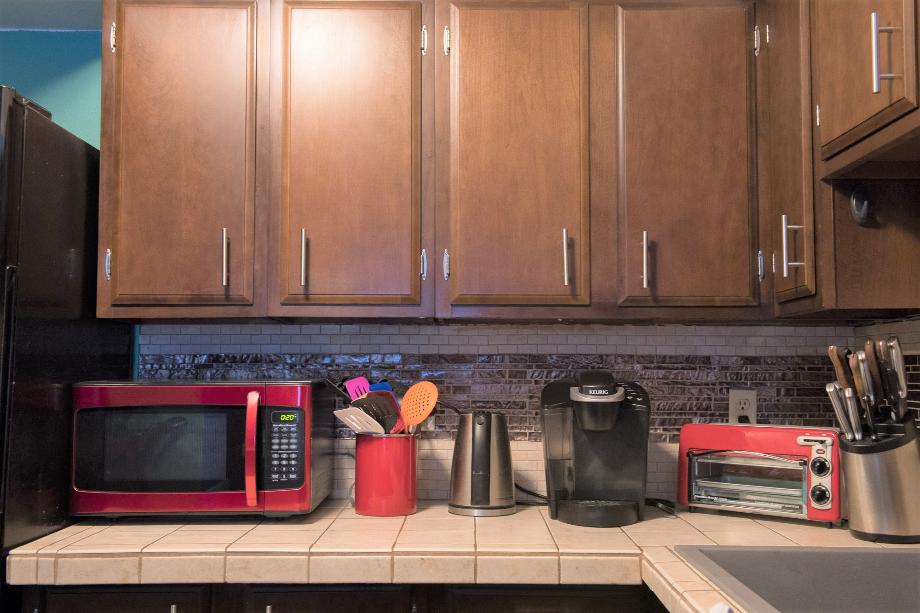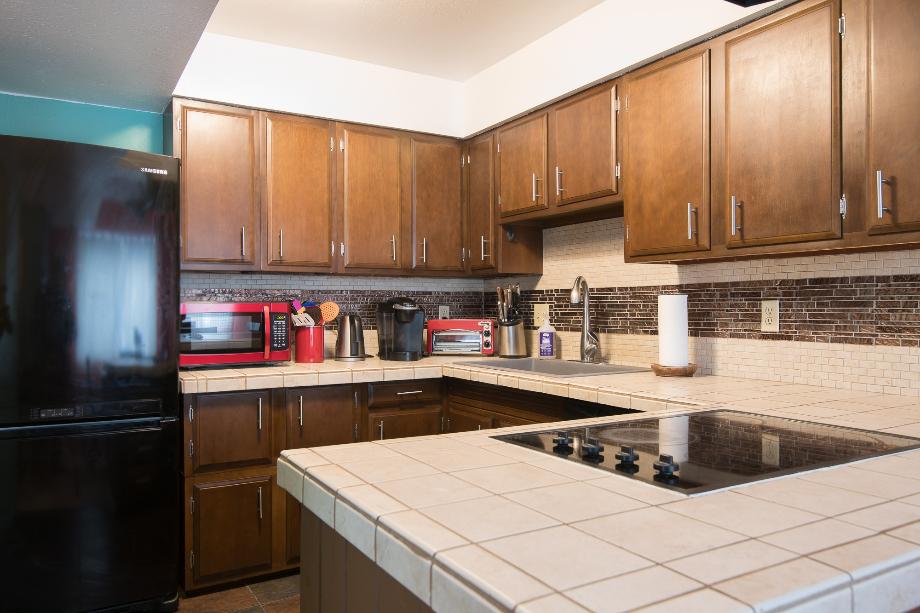 The Master bedroom has a King size bed, a second bedroom has two twin beds. We'll be happy to provide a twin folding bed in case you need to accommodate more people. The bed linens, duvet covers, towels and bath robes are provided. In the closets you will find extra towels, sheets, blankets, and pillows.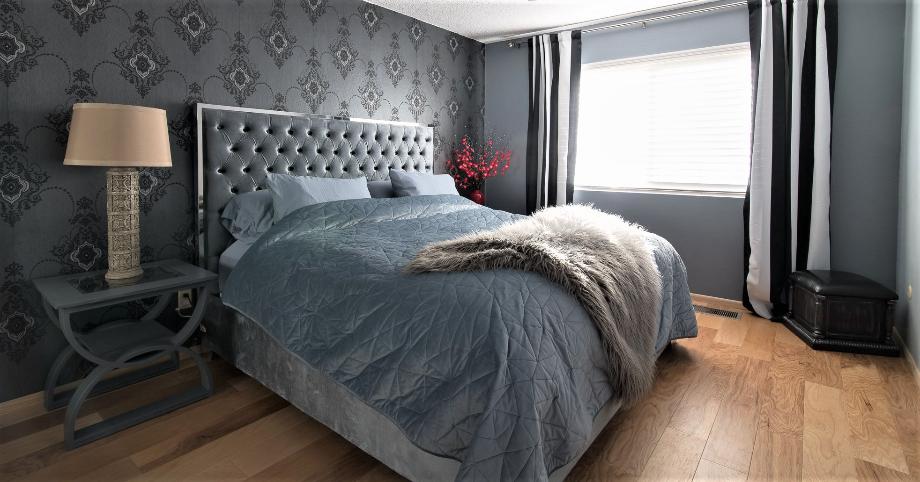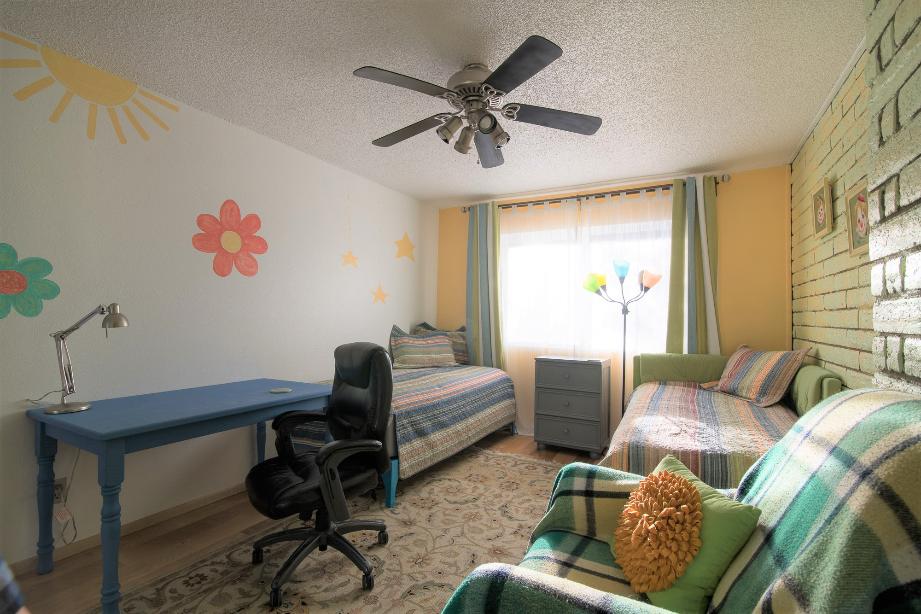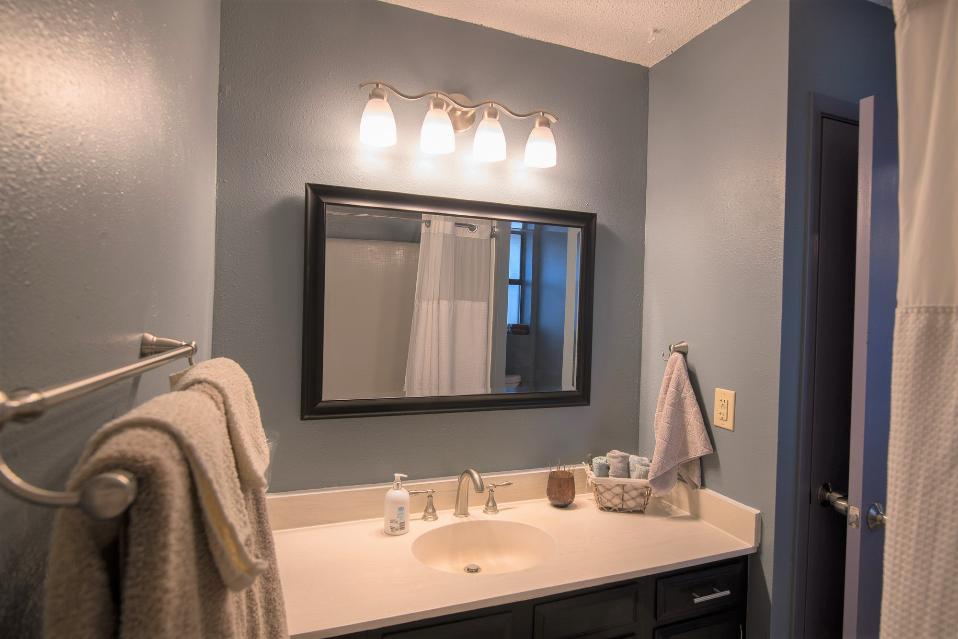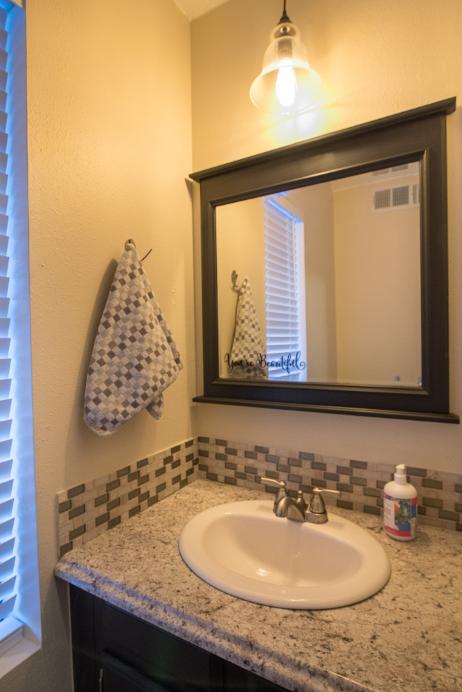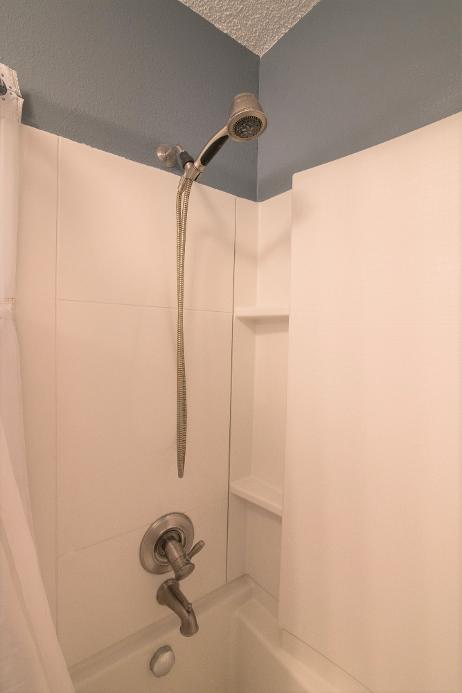 The washer and dryer are located downstairs. Complimentary laundry supplies are provided. We care about our guests with sensitivities, and always provide unscented, dermatologists and pedeatricians recommended detergent for all your laundry needs. In a laundry room there is also a full sized ironing board and an iron.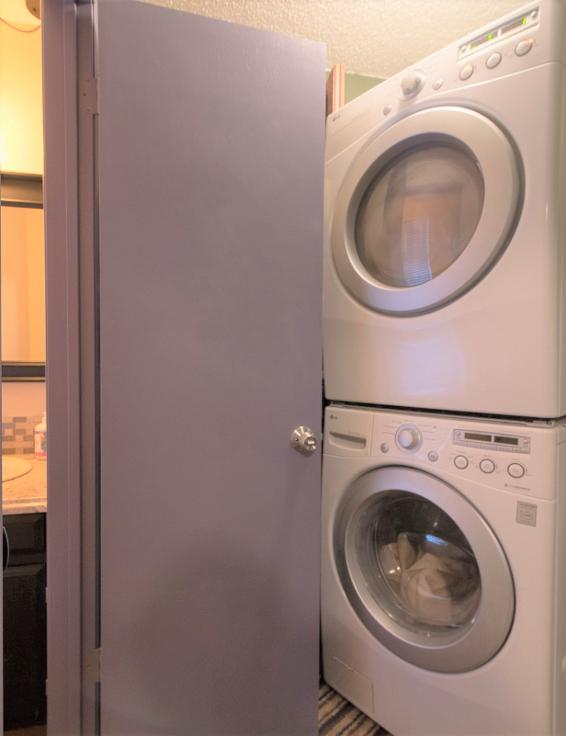 To make you feel more at home, we supplied apartment with plenty of books, toys, games, and puzzles for kids and adults, so you definitely won't be bored while you are here!
Look for k
ids toys in a cozy nook behind the TV stand in the living room.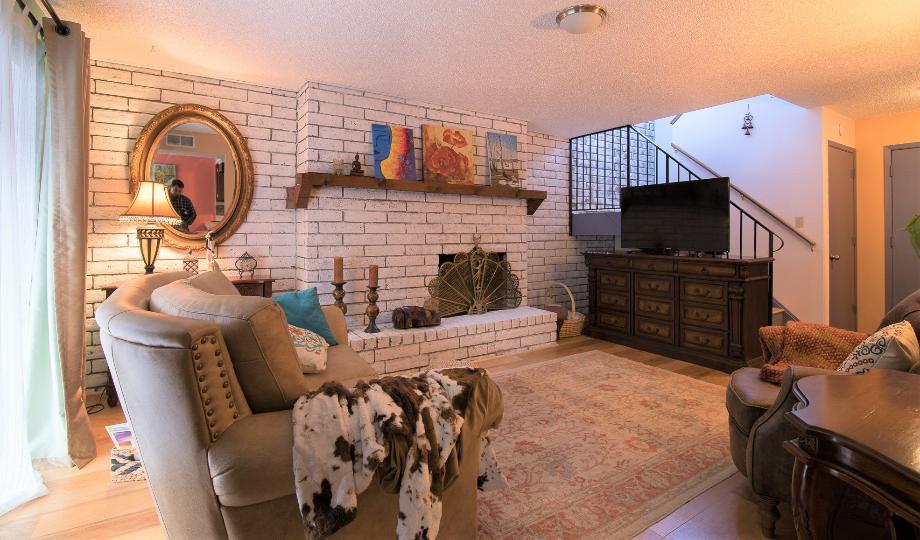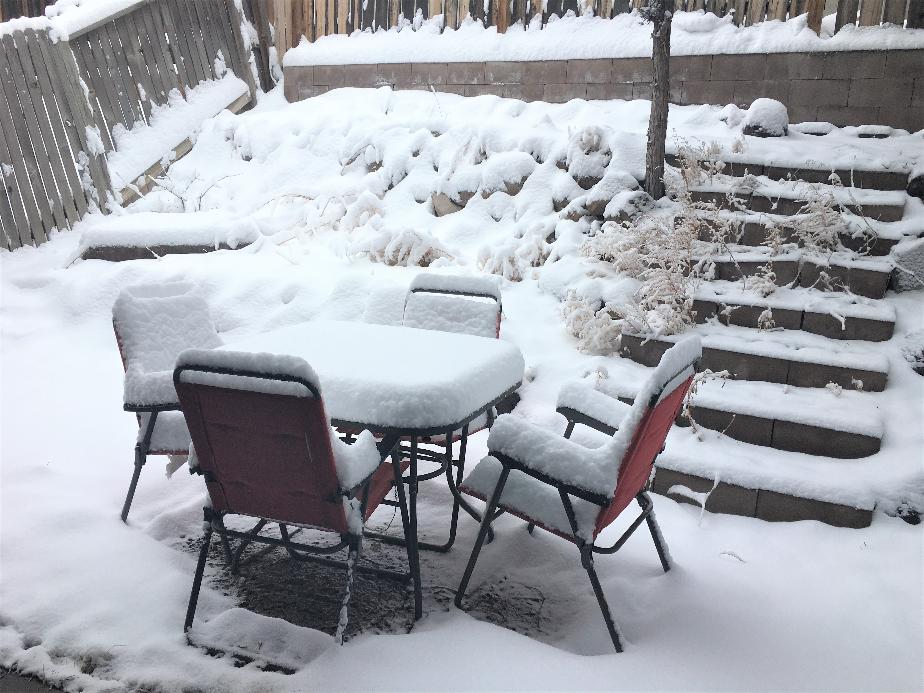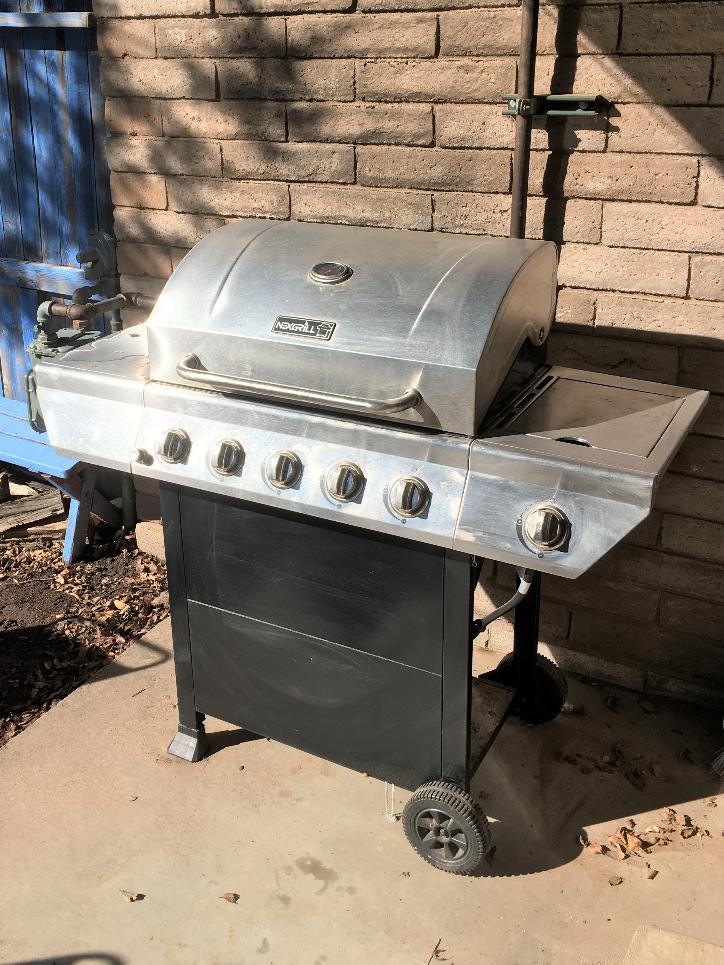 The Neighborhood
Enjoy being close to everything! The townhouse is within a 5-10 minute drive from LANL (3.1 miles to TA-3, NSSB), a 3 minute drive to the Smiths grocery store, a 2 minute drive to the LA fitness center, a 5 minute drive to the YMCA, a 4 minute drive to the Urgent Care (great facility, but hopefully you'll never have to use it!), a 7 minutes drive to the hospital, a 5 minute drive to the Aquatic center with an Olympic sized indoor swimming pool.

Within a walking distance you'll find all entertainment of downtown, YMCA and LA fitness center, one of two best p
laygrounds, movie theater, library, tennis courts, museums and trails.
Cross Trinity drive and have a nice stroll to the restaurants and coffee shops of downtown. Gelato shop with its delicious treats and Pajarito Brewpub and Grill, some of the locals' favorites, are a 2 minute drive away. Pajarito Brewpub hosts Monday night trivia and Tuesday night Karaoke. Walk to the Rose Chocolatier for organic coffee, hot cocoa or chocolate mousse. Watch there the candy production as it happens! According to them, they have the best dark matter in our home galaxy. We didn't have a chance to explore all of our home galaxy, but feel that their statement is pretty valid. Check out local beer at the popular Bathtub Row Brewing COOP and wine at UnQuarked Wine room.
A two minute drive will take you to the Bradbury Science museum. The Nature center (fun for kids!). Library and swimming pool are 5 minutes away. East Park playground (probably the biggest in town, and definitely the one with the most variety) and a free miniature golf course are a 2 minute drive (or 7 minutes walk) away. Walk to Ashley pond to feed Homer the Goose, ducks and fish. In the summer, there are also free concerts on Fridays, free music nights on Tuesdays, and free kids Movies at the Pond. The asphalt-surfaced Canyon Rim Trail, one of the most popular and easiest trails in town, starts literally in the backyard of the complex. If you prefer to walk asphalt-surfaced road all the way, walk 8 minutes to the Fire Department at 457 East Rd to start the trail there, or find a gate on the left of the Cross Roads Bible Church.

Both of town's grocery stores are nearby. Smith grocery store (the largest in town) is a 3 minute drive away. CO+OP, a local natural food store with a great breakfast/lunch/dinner bar, is 5 minutes away.
Getting Around
Atomic City Transit is a FREE bus system covering the City of Los Alamos and surrounding areas. It connects with NMDOT Park & Ride and North Central RTD buses. All local routes are fare free. Dispatch: (505) 661-RIDE (7433). Dispatch Hours: 6:00 am to 9:00 pm, Mon - Fri.
The bus stop is only 500 feet away, the nearest bus stop is at 4th and Central (take 4th to Central, turn left, walk about 10 yards to the POLE with the Atomic Transit sign and information). The downtown bus circulates every 15-30 minutes. A bus to Santa Fe (stops by the library) is a 5 minute drive away. Being close to the exit to Santa Fe, the townhouse offers a convenient location for couples living between Los Alamos and Santa Fe and for those who'd like to explore the night life of Santa Fe.
If you'd like to visit Bandelier, take a free Bandelier Shuttle. It operates seven days a week (including holidays) mid of May through mid of October. During this time personal cars are not allowed at Bandelier between 9AM and 3PM.

Other Things to Note
WiFi and TV
The townhouse comes with high-speed WiFi Internet. For the TV we have a Sling TV with about 30 basic cable channels that include sport, news, and entertainment channels. More channels including HBO can be provided for an additional fee.
Sling TV also allows 3-Day Replay on some of its channels. This feature lets you scroll back and watch any TV show that has aired on that channel over the last three days. Another feature gives you a DVR-like experience available on some of the Sling channels is Pause, Rewind, and Fast-Forward.

Hiking/Biking

In addition to two national parks nearby (Bandelier National Monument and Valles Caldera), Los Alamos offers a 58-mile network of trails. In Los Alamos, you can always find a trail within a 5-10 minute walking distance. For more information on LA trails try a Free LA TRAILS app. This app allows easy navigation of the trails in Los Alamos, Bandelier, and Valles Caldera.
If you need a bike, let us know, and we'll be happy to reserve at no charge one of our bikes for you. Bikes may not be available if they were reserved by other guests first.

HOUSE RULES
NO SMOKING inside the house (no exceptions)!

Please be considerate of neighbors and maintain acceptable level of noise between 9 pm and 7 am.
Please try to leave the house as you found it, so other guests can have the same experience you did with a quick turn around. If the house is left in a state, requiring excessive amount of cleaning above the typical 3-4 hours, the cost of extra cleaning will be charged to your security deposit.
For everyone's protection, the reserving guest must provide a photo ID to receive the keys.
CHILD SAFETY
Please keep in mind that the condo is not equipped with all necessary safety features for toddlers.
Stairs may not be appropriate for toddlers. Please examine the picture of stairs carefully to determine if railing and stairs will work for your child.
Windows have a regular, not break resistant glass.

The apartment is perfect for adults, but please make sure it works for your children before making reservations.
If you have any questions about townhouse or the area, please feel free to get in touch. We'd love to hear from you!
E-mail us at LosAlamosHome@gmail.com or text or call Olga at 505-310-4181 (the same number is on WhatsApp and Viber)