While many in Los Alamos think of the view above as their private backyard, for those who like to think more locally, here are the pictures of the front yard and back yard. The shed is large and can be used to store furniture.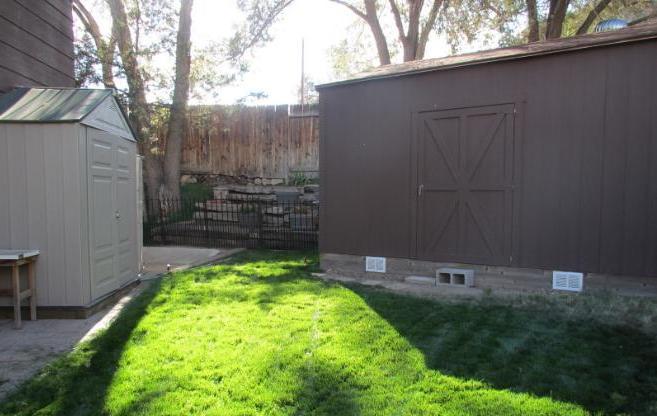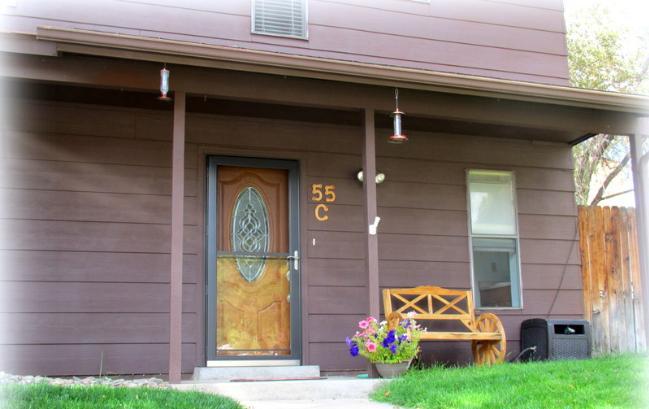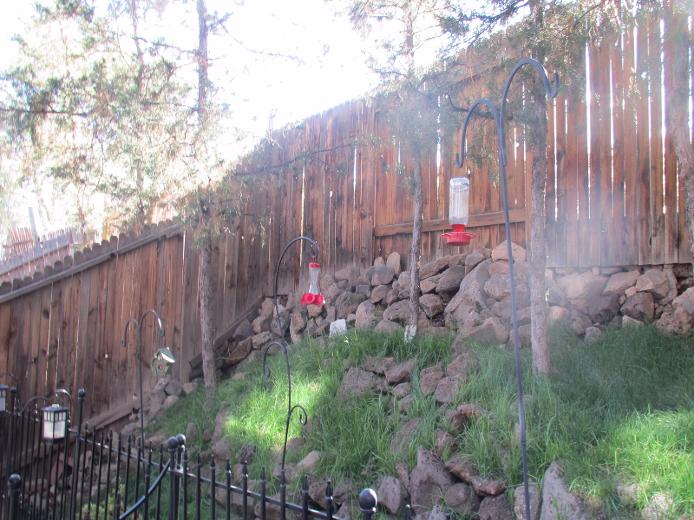 Black metal fencing is for kids and children, to keep them from climbing the rocks
If you have any questions about townhouse or the area, please never hesitate to contact us. We'd love to hear from you!
E-mail: LosAlamosHome@gmail.com